Marikit Mayeno

is a visual artist from the Bay Area who studied at The New School in New York City.
She uses research-based artmaking focused on the intersections of science and spirituality
to challenge systems of power and binary thinking from colonialism to capitalism. Her mediums
include ink, paint, and upcycled materials such as plastic and one-time-use paper to call
attention to excessive consumption and environmental pollution.
Her studies and art include complex, symbiotic systems, and relationships to foster a pluralistic
worldview and encourage planetary health and sustainability. She is passionate about being a
community organizer and educator to help build more equitable and resilient futures that value
racial justice and the interconnectivity of humans with nature.



Previous Exhibits:


Wollman Hall
Foundation Fiminco
Gallery D, Parsons Paris
E4 Parsons NYC
The Palace of Fine Arts
David Brower Center
SFMOMA
SFMOMA Gallery
KALA
Catharine Clark Gallery
The White Box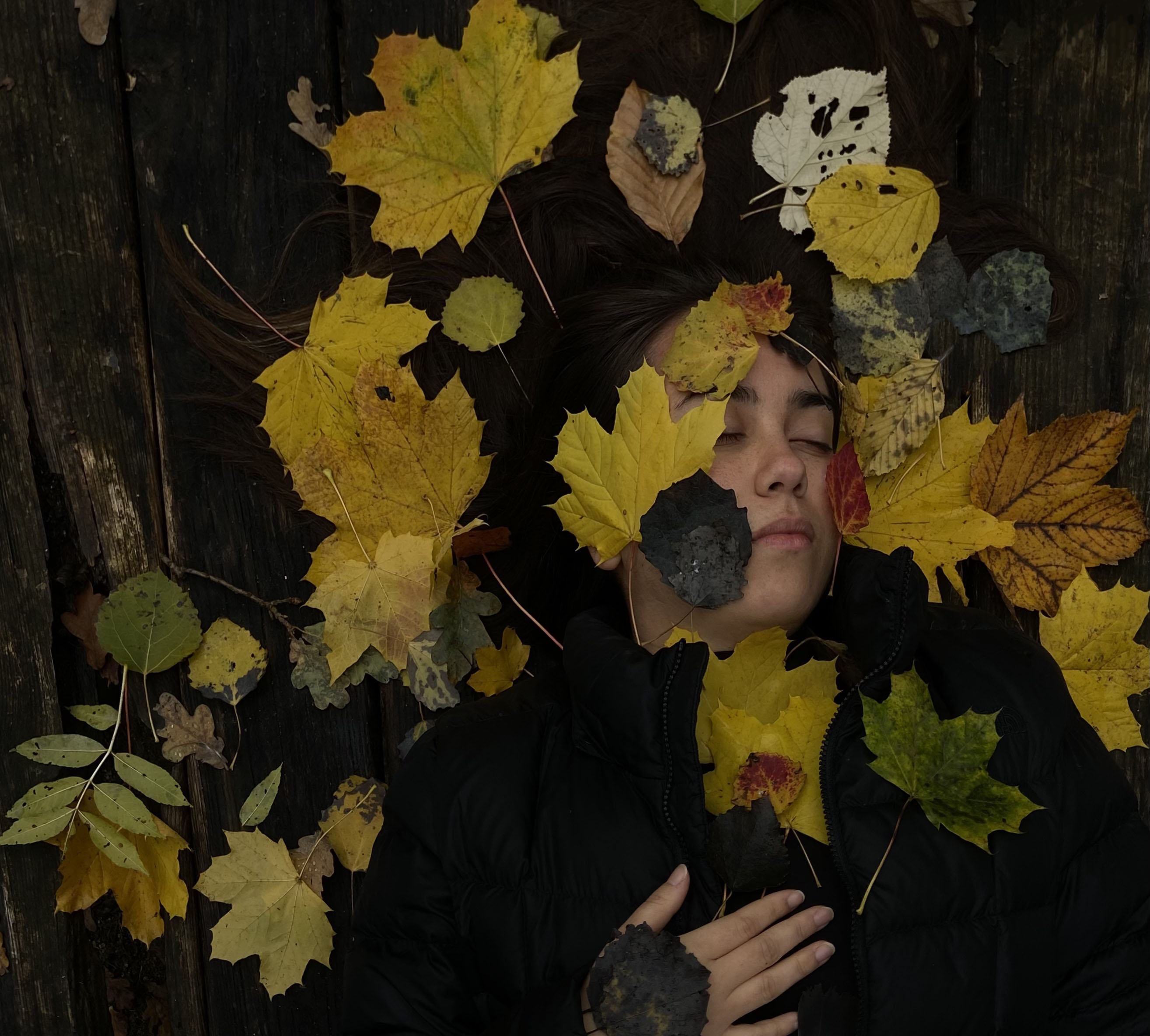 [Marikit adorned with leaves in the Meudon Forest]

[Marikit's workbooks detail her self-design BA, Arts of
Environmental Justice: Interdisciplinary Science, Fine Arts, and Religious Studies]

Marikit has a background in climate justice research, gallery curation, fundraising,
project management, and teaching. As part of her decolonization and community-based
approach to the climate crisis, she founded the Climate Justice Club at The New School
and develops and teaches art and science curricula for elementary school students.

Her lessons focused on the interconnectivity of all organisms and systems to encourage
mindfulness and empathy. She worked as a junior scientist at Biobus, a mobile lab on a
bus that provides biology lessons to underserved schools in the Lower East Side.

(2021-23)

Founded the Climate Justice Club at The New School

to collaborate with students
on creative solutions for the climate crisis; Curated and co-led an Earth Day Art Show that
showcased 20 artists from Parsons School of Design with multi-media works about
environmental advocacy; Curated an online art gallery of 10 artists' works for a
sustainability conference through

Urban Sustainability Directors Network

and

Breathe

.

(2018-19)

Wrote and published four books

, an experimental conceptual writing project
in an automatic stream-of-consciousness style. I Just Wanna, Do You Ever, Too
Much Stuff, and

SOAKing Me

In are an unfiltered regurgitation of her mind that follows
a year of her mood changes.

(2017) Researched and wrote essays about climate migration which supported the successful
passage of sustainability curricula across the Berkeley Unified School District; Top fundraiser
in the US for Doctors Without Borders to treat malaria.